This post was originally published on this site

Super saucy, crisp-tender sesame chicken! 1000x better than takeout, made in 30min or less. Serve with rice and broccoli. SO SO GOOD.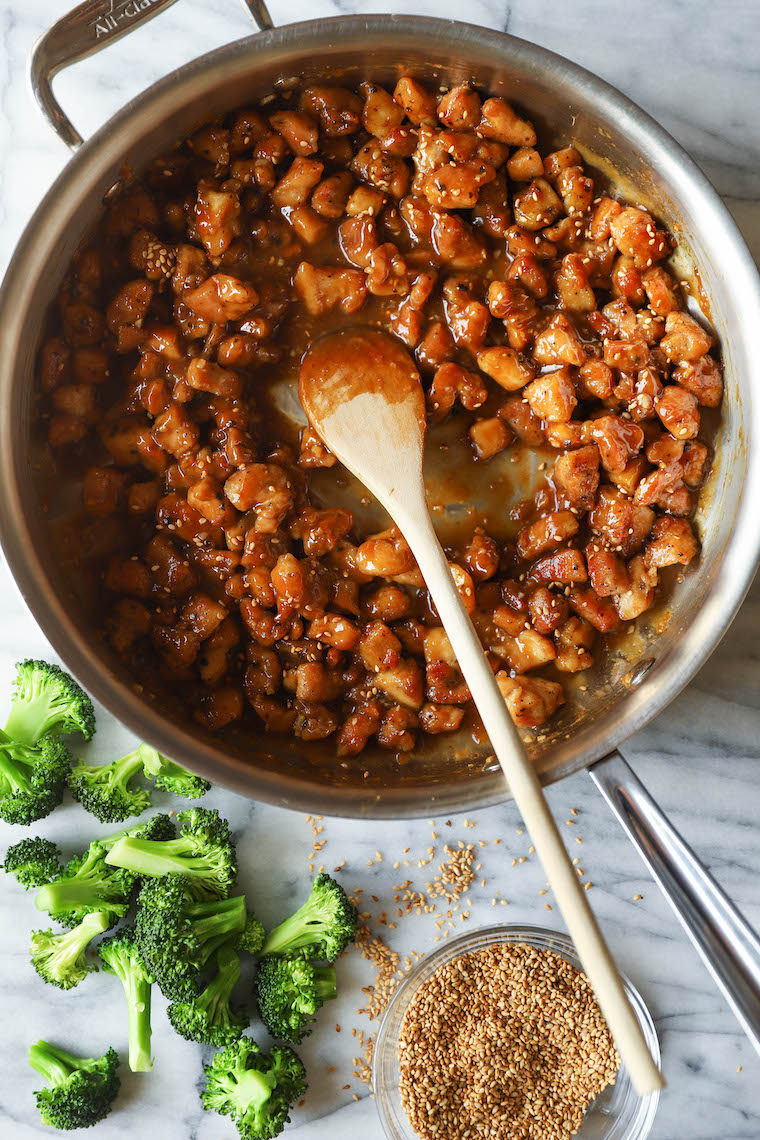 I have been making these sesame chicken bowls all week. Sometimes with lentils, sometimes with brown rice, sometimes with quinoa and brown rice – basically any kind of grain I can find/use up in my pantry.
Because at the end of the day, the saucy bits from the chicken can be served on top of anything and everything. It's sweet, it's tangy, it's savory – it is everything you want it to be.
It's so good – you can serve it up with all your favorite veggies because, well, veggies and greens are good for you. Just be sure to coat them in the leftover sauce and you won't have any leftovers (even among your picky eaters).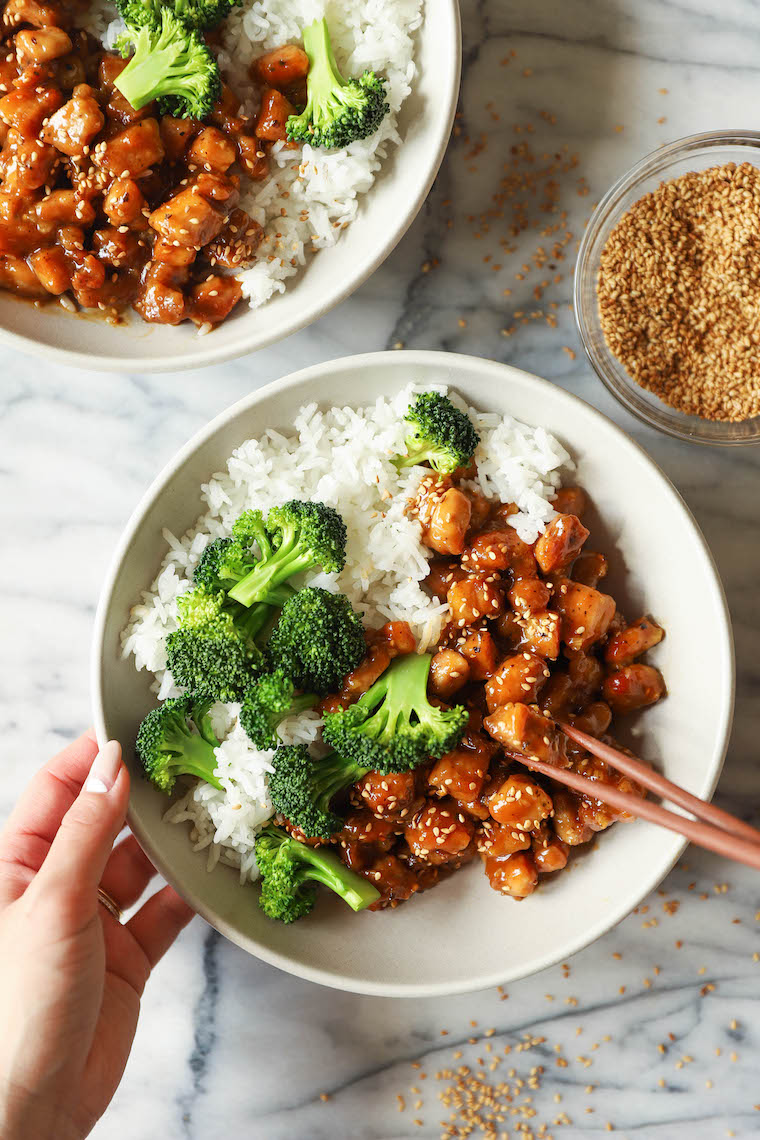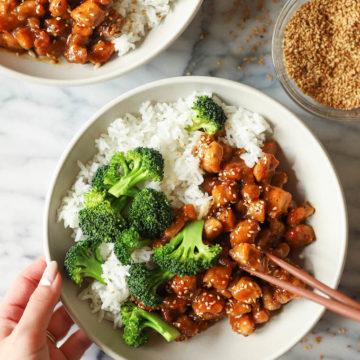 Sesame Chicken Bowls
Super saucy, crisp-tender sesame chicken! 1000x better than takeout, made in 30min or less. Serve with rice and broccoli. SO SO GOOD.
entree
Sesame Chicken Bowls
15 minutes15 minutes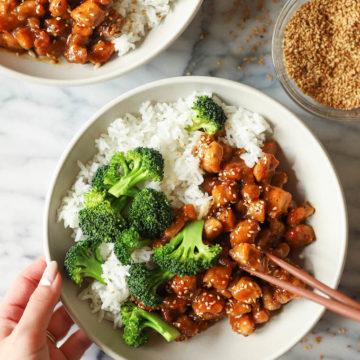 Ingredients:
1 cup basmati rice
12 ounces broccoli florets, about 2-3 cups
1/2 cup chicken stock
1/4 cup orange marmalade
1/4 cup freshly squeezed orange juice
2 1/2 tablespoons reduced sodium soy sauce
1 tablespoon rice wine vinegar
1 tablespoon freshly grated ginger
3 cloves garlic, minced
1 teaspoon Sriracha, optional
4 1/2 tablespoons corn starch, divided
1 1/2 pounds boneless, skinless chicken thighs, cut into bite-size pieces
Kosher salt and freshly ground black pepper, to taste
3 tablespoons canola oil
2 teaspoons toasted sesame seeds
1 green onion, thinly sliced
Directions:
In a large saucepan of 1 1/2 cups water, cook rice according to package instructions; set aside.
Place broccoli florets into a steamer or colander set over a pan of boiling water. Cover and steam for 5 mins, or until cooked through and vibrant green; set aside.
In a small bowl, whisk together chicken stock, orange marmalade, orange juice, soy sauce, vinegar, ginger, garlic, Sriracha, if using, and 1 tablespoon cornstarch.
Season chicken with 1/2 teaspoon salt and 1/2 teaspoon pepper; sprinkle with remaining 3 1/2 tablespoons cornstarch until evenly coated.
Heat canola oil in a large skillet over medium high heat. Working in two batches, add chicken and cook until golden brown, about 6-8 minutes. Stir in chicken stock mixture until thickened, about 2-3 minutes. Stir in sesame seeds.
Serve chicken immediately with rice and broccoli, garnished with green onion, if desired.
Did you Make This Recipe?
Tag @damn_delicious on Instagram and hashtag it #damndelicious.
The post Sesame Chicken Bowls appeared first on Damn Delicious.